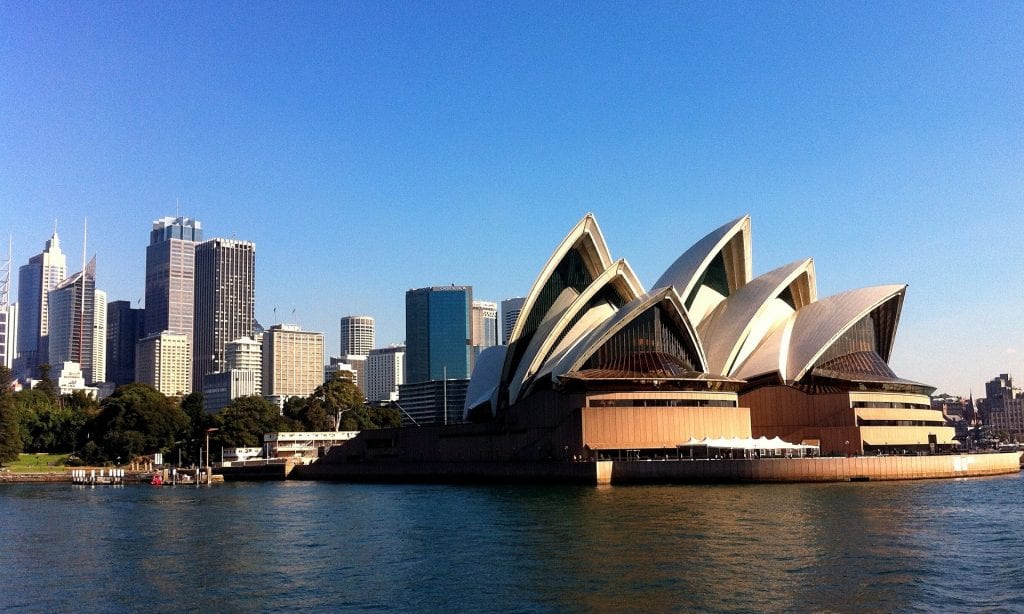 Types of Immigration Visas to Australia
Permanent Residency
Employer Nomination Scheme Visa (Subclass 186)
A visa that allows permanent residency for skilled workers who have been sponsored by an Australian employer and who hold a profession from the list of required professions.
The visa involves a job offer from an Australian employer willing to be sponsor this visa. The employer must be an approved Australian employer.
The job offer must be under one of the following categories:
– An employee that currently holds a temporary work visa (under subclass 457) whose current employer would like to offer them a permanent position.  
– Direct Entry stream – is for those who have either never worked in Australia, or worked only briefly in Australia, and have been engaged in one of the professions requested by the Australian Government for at least 3 years.
– Labor Agreement category – based on labor agreements between the Australian government and employers that enable those businesses to sponsor employees.
Additional requirements: Candidates must be under the age of 45, English level – according to requirements.
Work visa for skilled workers
For skilled workers with experience and up to 45 years of age that Australia needs to promote their economic growth policy. This visa grants permanent resident status.
Visa Migration for Skilled Workers (Subclass 189) – For skilled independent workers that are not dependent on an employer or job offer. Based on the point-based method, the candidate must show that he possesses the data or skills to engage in a profession that appears in the list of desired occupations.
Skilled Nominated visa (subclass 190) – subject to sponsorship from one of Australia's states or one of Australia's territories. Sponsorship is granted when the applicants' profession is wanted in that country or territory. This visa is also based on the Point Based method and is subject to the list of required courses.
Investment and Innovation Visa – (permanent)
Those who hold a business innovation and investment (provisional) visa and would like to obtain permanent resident status in Australia, the permanent version of the temporary visa (Subclass 888) is required. The candidate must prove that he / she continues to meet the requirements of the visa. The visa allows people to stay in Australia indefinitely, work and study, register with Australia's health system, and even apply for Australian citizenship if they are eligible.
Sponsorship for a spouse or partner
For those who have an Australian spouse or partner, the Australian citizen can act as a sponsor for citizenship. In order to obtain citizenship, the non-Australian spouse or partner must be a permanent resident at the time of the application and must comply with the residence requirement, must be of good character, with basic knowledge of English, bear all the responsibilities and rights associated with Australian citizenship (if under 60), and show that he intends to live Or to maintain closeness and belonging to Australia.
Non-Immigrant Visas
Visitor Visa
For those who wish to visit Australia but do not have an Australian or New Zealand passport, a tourist visa is required. Foreign citizens from European countries can apply for eVisitor visa, which allows visitors to stay in Australia for up to three months during each visit, for 12 months from the date of receipt of the eVisitor visa.
Foreign citizens from the United States and several European and Asian countries can obtain an electronic visitor visa. (ETA) which is valid for up to three months during each visit, for 12 months. Visitors wishing to visit Australia for more than three months at a time may apply for a Subclass 600 visa.
Temporary Skill Shortage Visa
(Subclass 482)
For those who wish to work in Australia, a temporary work visa is required, and the applicant must be under the sponsorship of the employer, and the employment must be on the list of eligible Australian professions, it provides a path to transition to permanent residence in Australia.
Business Innovation and Investment
(Subclass 188) 
– For those with business skills who wish to establish, develop and manage a new or existing business in Australia. This visa is divided into four categories:
Business Innovation Stream – Business people with successful business experience and a real and real intention to be a new or existing business owner in Australia.
Investor Stream – Businessmen with a successful business career who wish to make an investment of at least 1.5 million AUD in Australia and wish to continue and maintain business and investment activities in Australia.
Significant Investor Stream – For those willing to invest at least 5 million (AUD) in a significant investment in Australia and are interested in maintaining business and investment activities in Australia.

 Premium Investor stream – intended for those willing to invest at least 15 million (AUD) in Australian premium investments and want to keep a business and investment activities in Australia.
All four categories of the visa are a pathway to a permanent residency visa.
Work and Holiday Visa (Subclass 462)
For those who wish to study and work in Australia, a work and holiday visa is required. Candidates must be between 18 and 30 years old and have a passport from one of the following countries: Argentina, Bangladesh, Chile, China, Hungary, Indonesia, Israel, Luxembourg, Malaysia, Poland, Portugal, San Marino, Slovakia, Slovenia, Spain, Thailand, Turkey, the United States and Uruguay. This visa allows the visitor to remain in Australia for a period of up to one year, to work in Australia for up to six months for each employer, and to study for a period of four months.
Student Visa (Subclass 500)
 For those wishing to study in Australia, a student visa is required. Candidates must be admitted to a full-time course in a course registered with an Australian educational institution. The applicant must also show that he intends to stay in Australia only temporarily and that he intends to leave at the end of his studies and must prove that he has enough money to finance his stay in Australia.
FAQ about immigration to Australia
This is a program that allows professionals to immigrate to Australia.
Scores can be obtained on the level of English, level of education, employment experience, studies in Australia, adaptation to life in Australia and more.