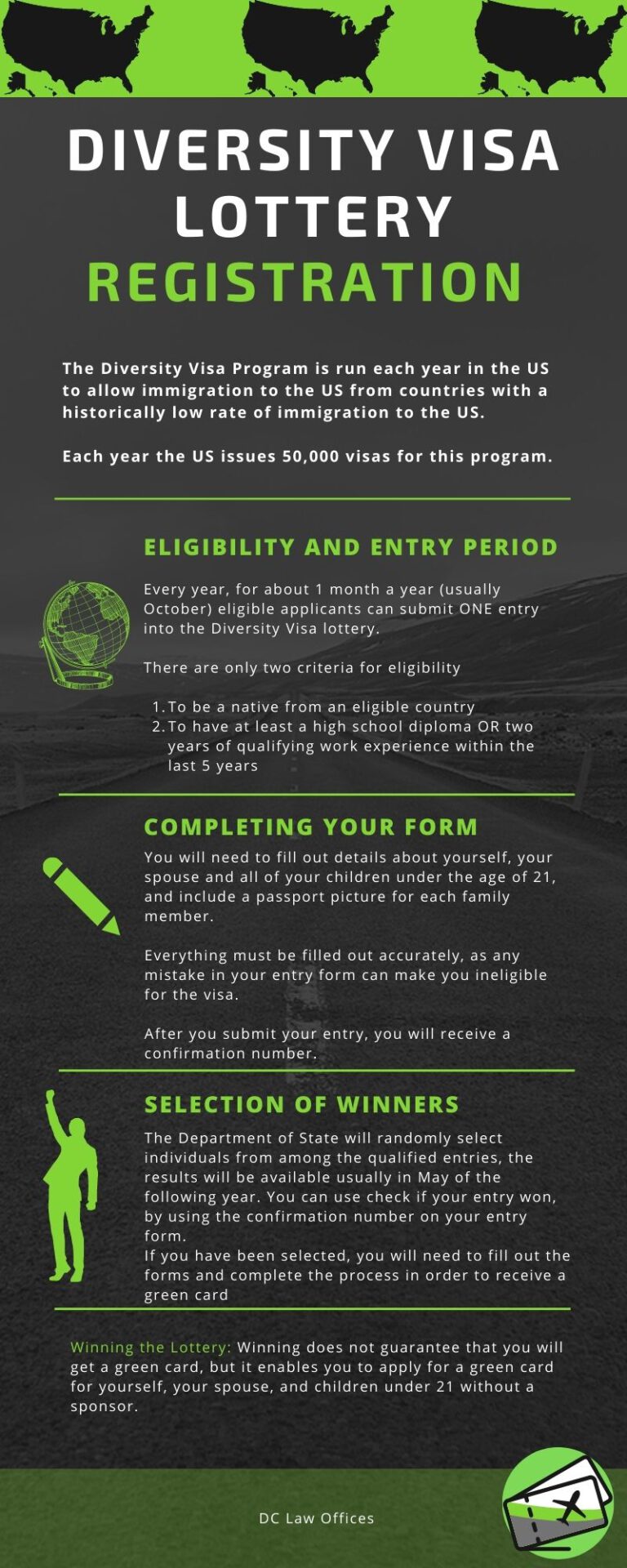 The Diversity Visa Program is run each year in the US to allow immigration to the US from countries with a historically low rate of immigration to the US.
Each year the US issues 50,000 visas for this program.
Eligibility and Entry Period
Every year, for about 1 month a year (usually October) eligible applicants can submit ONE entry into the Diversity Visa lottery.
There are only two criteria for eligibility:
To be a native from an eligible country
To have at least a high school diploma OR two years of qualifying work experience within the last 5 years
Completing your form:
You will need to fill out details about yourself, your spouse and all of your children under the age of 21, and include a passport picture for each family member.
Everything must be filled out accurately, as any mistake in your entry form can make you ineligible for the visa.
After you submit your entry, you will receive a confirmation number.
Selection of Winners:
The Department of State will randomly select individuals from among the qualified entries, the results will be available usually in May of the following year. You can use check if your entry won, by using the confirmation number on your entry form.
If you have been selected, you will need to fill out the forms and complete the process in order to receive a green card.
Winning the Lottery:
Winning does not guarantee that you will get a green card, but it enables you to apply for a green card for yourself, your spouse, and children under 21 without a sponsor.